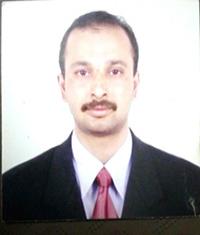 (Dr.) Avinash Salgar

Director, MIM Bangalore
MESSAGE
It gives me immense pleasure to welcome you at Maharishi Institute of Management, a temple of learning & innovation with a futuristic vision. The Vedic design of campus is ideally suited for professional study.

Maharishi Institute of Management provides friendly and inviting atmosphere where the students are comfortable in sharing their thoughts, opinions and questions with their faculty as well as among themselves. All programs are designed to equip the students with the knowledge and skill sets necessary to respond to the full diversity of global needs. The students here strive to make their contribution towards a more knowledgeable, productive, responsible and peaceful globe. The faculty members are renowned teachers and distinguished scholars eager to involve students in research, scholarly and creative activities. The curriculum of the Institute combines powerful interdisciplinary vision, in depth pursuit of discipline and extra ordinary opportunities for individual growth.

I invite you to join the vibrant Maharishi Institute of Management community and explore this world of opportunities.

(Dr.) Avinash Salgar