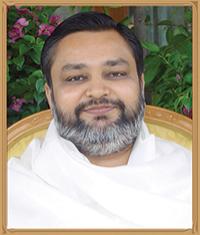 Dr. Girish Chandra Varma
B.Sc., LL.B., B.Mus., Ph.D.
Chancellor
Maharishi Mahesh Yogi Vedic Vishwavidyalaya (Madhya Pradesh)

President
Maharishi World Peace Movement
Maharishi Institute of Management Group
Maharishi Institute of Information Technology

Director General
Maharishi Global Capital of World Peace, Brahmasthan of India
Maharishi World Center of Gandharva Ved Music

Prime Minister
Maharishi Vedic Vishwa Prashasan

Chairman
Maharishi Vidya Mandir Schools Group

MESSAGE
The corporate universe is being inundated by stimuli that force a constant metamorphosis in management theory and practice. It is in this context that MIM was established in India.

At MIM the unchanging and omnipresent field of Natural Law is tapped to provide education that is capable of surviving all changes, while giving rise to newer and better forces, the underlying philosophy being know that by which everything else is known.

Maharishi Institute of Management (MIM) was founded in 1995 in India to offer superior training in management and technology. This training provides not only job - oriented education, but also life - oriented education through Maharishi's Unified Field Based System of Education, a system that develops the full potential of the student. MIM has campuses in Greater Noida (NCR), Bhopal, Bangalore and Indore.

The Institute at Greater Noida offers the Post Graduate Diploma in Management (PGDM) approved by AICTE, Ministry of HRD, Govt. of India.